MISSION STATEMENT
Always place our client's best interests first,
Negotiate the best possible terms,
Ensure a seamless transaction,
Maintain a 5-star client satisfaction ranking that exceeds our customer's expectations for every transaction.
OUR TEAM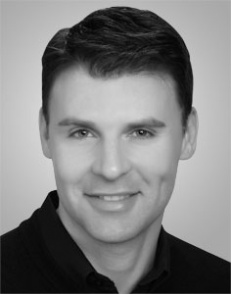 GREGORY ALBERT
760.831.5561
Realtor® CalBRE 01226452
Equity Union Real Estate
Gregory(at)SeagerAlbertGroup(dotted)com
With his experience in the purchase and sale of prestigious desert-community properties, Gregory Albert brings a deep understanding of all segments of the market to every client, ensuring knowledgeable guidance along with exemplary professionalism. Through an independent third party evaluation system, Gregory is consistently ranked a 5-star agent by his clients. He provides an uncompromising level of service while integrity, dedication and honesty guide his work, and he has established a reputation market-wide for outstanding client care.
Born and educated in Paris, France, Gregory's international background and his professional experience in Art and Design give him both an advantage plus knowledge to stage and prepare properties for strong results.
Gregory Albert profiled on popular national French television show 66 Minutes.
This episode features Palm Springs residents who were born in France and achieved success in Coachella Valley.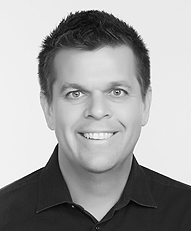 STEVE SEAGER
760.408.2395
Realtor® CalBRE 01882762
Equity Union Real Estate
Steve(at)SeagerAlbertGroup(dotted)com
Steve Seager is committed to providing clients with detailed care and oversight to ensure total satisfaction. With experience in marketing, management and public relations, Steve leverages unique marketing capabilities to ensure optimal exposure, and uses his extensive international network to benefit purchasers and sellers alike. In addition to an outstanding sales record, Steve infuses every relationship with integrity and a strong work ethic. He brings an exceptional level of passion, care and commitment to his real estate clients.
A native of the Midwest, Steve believes in both hard work and giving back to the community, having served on the boards of several community and business development organizations, an advocate for children in the foster care system, and manager of a community food bank.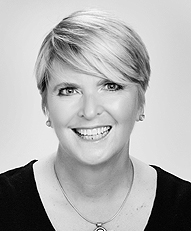 PAULA THIRD
760.808.5775
Realtor® CalBRE 01899169
Equity Union Real Estate
PaulaThird(at)me(dotted)com
Born in Oregon and raised in Vancouver, Canada, Paula's social, business and professional connections in the U.S. and Canada facilitate a seamless introduction to buying and selling luxury properties on both sides of the border. Paula, who holds a law degree from the University of British Columbia and a Master of Laws from the University of San Diego, strives to bring the highest level of integrity, professionalism, discretion and dedicated service to our clients. Paula's knowledge of international print, digital and social media resources enable her to assist us in creating unique marketing campaigns aimed at reaching our local and international buyers.
Paula is a member of the California Bar Association (inactive), the Law Society of British Columbia, the Canadian Bar Association, the Real Estate Board of Greater Vancouver, the California Association of Realtors, and the California Desert Association of Realtors.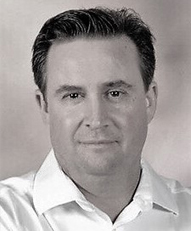 MARK SPINO
760.808.1595
Realtor® CalBRE 02067855
Equity Union Real Estate
Mark(at)SeagerAlbertGroup(dotted)com
Mark was born and raised in Seattle, Washington and has been a Coachella Valley resident since 1999. His passion for golf brought him to the Desert to establish roots. Mark worked as a golf course manager in his early years of his career and later as a manager at a local casino. Being the son of a real estate entrepreneur, he has always been exposed to the business of real estate. Mark has experience in both home and rental property ownership. His varied career experiences prepared him to be an ideal person to work with clients of diverse needs.
Mark's passions include international travel and golf. Real estate clients looking for a golf course property can certainly depend upon Mark to guide them in the right direction. He is always admired as a friendly, hardworking, honest and dependable person. Such vital qualities to help one who is looking for one of their life's biggest investments.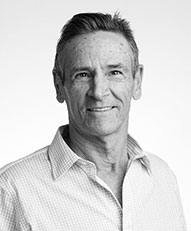 BRAD WARDMAN
Realtor® CalBRE 00669000
Info(at)SeagerAlbertGroup(dotted)com
With more than 30 years in the residential real estate industry, Brad Wardman has aligned himself with the Seager Albert Group as a Licensed Transaction Coordinator. Brad prides himself on going above and beyond to achieve seamless results for agents and their clients.
Brad holds a Bachelor of Science Degree in Business Administration with a concentration in Accounting. He has held a California Real Estate Broker's license since 1990, with a salesperson license since 1980.
With his vast real estate sales experience coupled with his accounting background, Brad is in the perfect role as a transaction coordinator. Born and raised in California, Brad enjoys tennis and golf.
JOIN OUR TEAM
Do you have what it takes to become a team member of a successful real estate group with a proven track record? Our current expansion plans for the Seager Albert Real Estate Group include: client development specialist, client services and administrative support, and transaction services coordinator. Please make inquiries to Steve Seager at Steve(at)SeagerAlbertGroup(dotted)com.